I've teamed up with the awesome folks over at Cook'n recipe organizer to bring you a wonderful giveaway! This giveaway consists of a FREE copy of the Cook'n software and a free ebook download. This giveaway will go live at 12:01 a.m. est on Tuesday June 12th. While you're waiting for this giveaway to go live, check out a few of the features of the software.....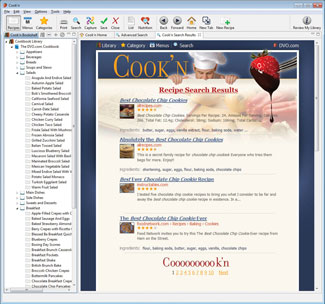 Find
Search the Internet for the perfect recipe
Enter what you have on hand and Cook'n will find you a meal you can prepare
Search your own recipe library in seconds
Use Cook'n's proprietary seach engine to find the best recipes on the Internet. Do an ordinary keyword search or tell Cook'n what ingredients you have on hand and Cook'n will search the web for recipes that match. Narrow search results and sort them to help you find the perfect dish!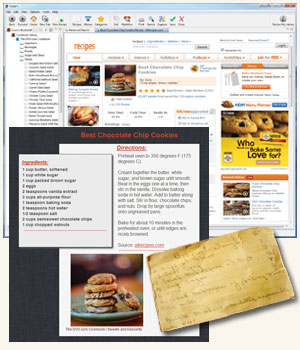 Capture
Capture recipes you find on the internet directly into your recipe library
Import articles from weekly and monthly newsletters
Add decorative themes to make recipe browsing more enjoyable
When you find a great recipe on the internet simply click Capture and Cook'n will instantly import the recipe into your Cook'n Library. Cook'n lets you customize your recipes with colorful Themes so they look just the way you like!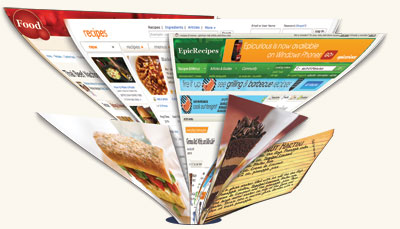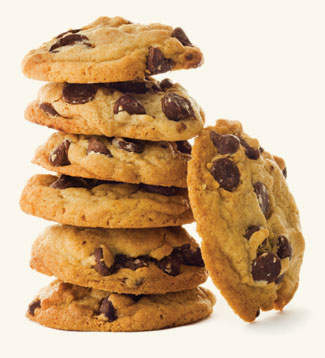 Enter your Own Recipes
Enter your personal recipes
Use the Cook'n quick-fill feature to enter units and ingredients with just one stroke of a key
Share your personal recipes with your friends and family
It's easy to just type your own personal recipes into Cook'n. The Cook'n Recipe Window looks just like a recipe card and "Quick-fill" editing does much of the typing for you.